Maps
Cedar Point Park Map (PDF)
Directions
Directions:
Address:
1 Cedar Point Drive
Sandusky, OH
Nearby:
We are located on a Lake Erie peninsula in Sandusky, Ohio.  Nearby major cities include Cleveland (60 miles), Toledo (62 miles), Detroit (115 miles) and Columbus (120 miles).  Take the Ohio Turnpike to Exit 118 (US 250) and follow the signs north, or take Exit 110 (SR 4) and follow Route 4 north. Once you get to Sandusky, just follow the signs to the Cedar Point Causeway.
Lake Erie Shores and Islands
Ohio's Lake Erie Shores & Islands, from Sandusky to Put-in-Bay and beyond is the Midwest's hottest vacation destination. This coastal gateway combines natural beauty with rich history and fabulous attractions. The ultimate lake shore getaway is closer than you think, just a short drive from most Ohio cities.
The Lake Erie Shores & Islands largest city, Sandusky, is a growing vacation destination. It benefits from being home to the world-famous amusement park, Cedar Point. From its record-shattering collection of roller coasters to four dedicated children's areas including the all-new Planet Snoopy, there's definitely a thrill here for everyone.
Historic downtown Sandusky has been called the "gateway" to the Lake Erie Islands largely because of seasonal cruise and ferry boats which transport passengers regularly between Sandusky, the Lake Erie islands and the Canadian mainland. Adjoining the busy harbor, downtown features spectacular parks with tropical gardens, magnificent architecture (including the largest concentration of limestone buildings in Ohio), and specialty shops with one-of-a kind treasures and sweet treats, and locally authentic restaurants serving a variety of dishes sure to satisfy any appetite.
Although most known for its amusements, the area enjoys a rich culture, too. Several attractions explore the area's contributions throughout history, including its role in the Underground Railroad, Thomas Edison's birthplace and its maritime, fishing and wine-making legacy. Theater, concerts, heritage celebrations, and holiday events fill the calendar throughout the year.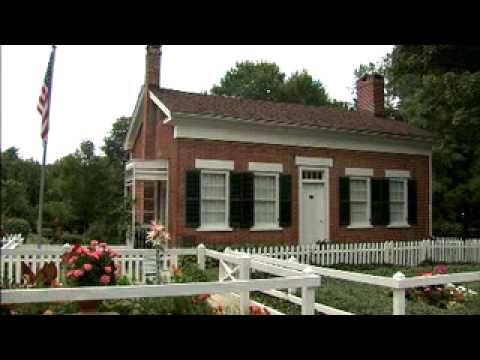 Sandusky, often called "Ohio's Waterpark Capital," has become a year-round playground for anyone looking for an entertaining escape. It boasts four indoor waterpark resorts and one 18 acre, outdoor waterpark. The country's largest indoor waterpark, Kalahari Resort, is joined by Great Wolf Lodge, Castaway Bay and others.
Lake Erie Shores & Islands wouldn't be complete without its beautiful islands. Kelleys Island, Middle Bass Island and South Bass Island, also referred to by its village name Put-in-Bay, are easily accessible from the mainland. Passenger and automobile ferries, as well as an island-hopping cruise, transport visitors to the islands.
Enjoy your stay and please contact us if you have any questions. We are here to help!
Phone:
1-800-255-3743
Location:
The Welcome Center is located on Milan Road (US 250), stop in and learn about all our Shore and Islands have to offer.
Website:
Social Media:
Facebook: http://www.facebook.com/shoresandislands
Photos: http://www.flickr.com/photos/shoresandislands/
Twitter: http://twitter.com/#!/LESIWC
Bike Transport
TriBike Transport (TBT) provides trusted, economical, hassle-free service to your 2014 Revolution3 event. Reserve your space today!
Fully Assembled Bike Transport
Use the easy online reservation form to guarantee space for your bike.
Drop off your bike fully assembled (remove only the pedals) at one of their conveniently located partner shops.
For an additional fee TBT will take your wheel bag and a gear bag, too!
TBT delivers your bike (and bags) to the event fully assembled and fully protected. Pick-up is at the on-site TBT headquarters, at or very near the Expo and transition area.
Post-race, simply wheel your bike back to TBT for return transport home.
Cost: $180-350 for round-trip service to the contiguous U.S. & Canada. Pricing starts at $425 to Hawaii, the Caribbean & Mexico.
Valet Service
Take the night off and use TBT's optional Valet Service
Whether you shipped your bike with TBT or not –TBT will pick up your bike and bags (bike and run) from transition after your race.
Just stop by their corral the day after the race for your pedals and bags (and bike too, if you've got your own transportation).
Cost: $40
Celebrate your Rev3 Triathlon finish, worry-free!
For more information and to find a partner shop near you, please visit www.tribiketransport.com.
About TriBike Transport: Founded on the principle of stellar service, TriBike Transport (TBT) provides safe, stress-free and competitively priced round-trip bicycle transportation to triathlon and cycling events. Bicycles are transported fully-assembled, or with our new Pack & Ship Bike Transport service, via TBT's trusted partner shop network and professional drivers, easing the burden on athletes and allowing them to focus fully on their race preparations. For detailed information visit www.tribiketransport.com
**All fully assembled transports include $1,000 of declared value, with option to purchase additional coverage. P&S transports include option to purchase coverage.
Parking
All parking will be at the Cedar Point Amusement park. If you are staying at a Cedar Point hotel you will not be required to pay for parking at any time during race weekend.
Parking information for Friday, Saturday, and Sunday is as follows; your athlete wristband is required for free parking at Cedar Point. If you have not checked in they will charge you $10.00 at the gate to park. However, when leaving the park a refund will be provided if you show them your athlete wristband.
Family members or spectators that will be traveling in separate vehicles will be required to pay the $10.00 parking fee on Friday, Saturday, and Sunday and there will be no reimbursement.
Hotels
There are five hotels located within the Cedar Point Amusement Park grounds. Some just a few steps to our swim start! Get more info below.
Top
stay
CONNECTED
We encourage you to visit our website often for updates, Alternatively, you can keep up to date through our social networks.