Bike Transport
TriBike Transport (TBT) provides trusted, economical, hassle-free service to your 2014 Revolution3 event. Reserve your space today!
Pack & Ship Bike Transport*
TriBike Transport is offering Pack & Ship Bike Transport to this Rev3 race. You're only responsible for dis-assembling and boxing your bike for outbound shipping and then re-assembly once your bike is returned home. TBT will handle the rest!
Cost: $450 for round trip service within the continental U.S.
Celebrate your Rev3 Triathlon finish, worry-free!
For more information and to find a partner shop near you, please visit www.tribiketransport.com.
About TriBike Transport: Founded on the principle of stellar service, TriBike Transport (TBT) provides safe, stress-free and competitively priced round-trip bicycle transportation to triathlon and cycling events. Bicycles are transported fully-assembled, or with our new Pack & Ship Bike Transport service, via TBT's trusted partner shop network and professional drivers, easing the burden on athletes and allowing them to focus fully on their race preparations. For detailed information visit www.tribiketransport.com
**All fully assembled transports include $1,000 of declared value, with option to purchase additional coverage. P&S transports include option to purchase coverage.
Hotels
Welcome to the Revolution3 Wisconsin Lodging page.  After all of the work you've done to get here, don't you deserve a good night's rest? That's why we've pre-negotiated the lowest available rates at a variety of accommodations most conveniently located to our race venue.  Take advantage of our online lodging system, it's easy to use and gives you the freedom to select the accommodation best suited to you, your family and friends.
Please note that this is a busy summer weekend in the Dells so rooms will sell out fast — it's time to book your room today!
Through the Revolution3 Lodging Program, you are able to take advantage of great rates as well as the complimentary parking and bike storage arrangements we've made with each property.  Support those properties that support Revolution3 Wisconsin!
Noah's Park (America's Largest Waterpark!)
No one offers more excitement than Noah's Ark, America's Largest Waterpark. Noah's Ark is the only place you'll find all the most thrilling waterslides and rides, including Black Anaconda, America's Most Thrilling Water Coaster; Time Warp, the World's Largest Bowl Ride; and the spine-tingling new Scorpion's Tail, America's First Near-Vertical Looping Waterslide. We've also got more fun for the wee ones, with the Tadpole Bay Kiddie Kingdom Water Playground and Noah's 4-D Dive-In Theater featuring the new, "Pirates!"™ 4-D Movie. And because Noah's Ark has been serving up the thrills for more than 30 years, we've learned more than anyone about how to provide the safest, cleanest, most unforgettable waterpark experience for the whole family! So come on and dive into the fun. It's all waiting for you at Noah's Ark! NEW for 2012  "Quadzilla!"  A four-lane need for speed , head first,  mat racing ride!
Parking is ALWAYS FREE!
Videos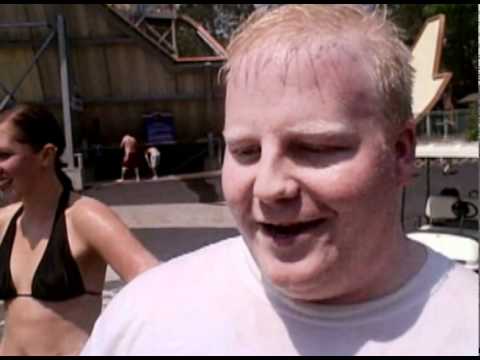 Map
Download High Resolution Version ( PDF | JPEG)
Website:
Camping
Wisconsin Dells Camping Comes With Amenities. Wisconsin Dells campgrounds range from back-to-nature tent camping, to Wisconsin RV parks, to amenity-laden camping cabins (we call this category "glamping," short for glamour camping) that emulate some of the hotels in Wisconsin Dells. So, even if you're not into roughing it, camping in Wisconsin Dells is a great way to ease into the fun of camping and see where it takes you.

First things first: Browse our list of Wisconsin campgrounds below to begin planning your next trip to go camping in Wisconsin Dells. Once you land on a few campgrounds in Wisconsin Dells that appeal to your outdoorsy side, visit the individual web sites for particulars on their Wisconsin campsites.
Video:
Camp Sites Nearby:
Complete Park Map
Click on the map or see the Wisconsin State Park System List for more information.
For more information, ask Wisconsin State Parks.
Top
stay
CONNECTED
We encourage you to visit our website often for updates, Alternatively, you can keep up to date through our social networks.